Welbot is an innovative, evidence based corporate workplace wellness platform designed to improve employee health and wellbeing whilst in the office or when working remotely from home.

Our "enterprise ready" platform integrates with existing wellbeing programmes and features custom signposting to health and wellbeing resources and employee benefits.

Welbot is tailored to both SMEs and enterprise organisations alike and includes sophisticated insight gathering and reporting as well as internationalisation, customisation and white-labelling.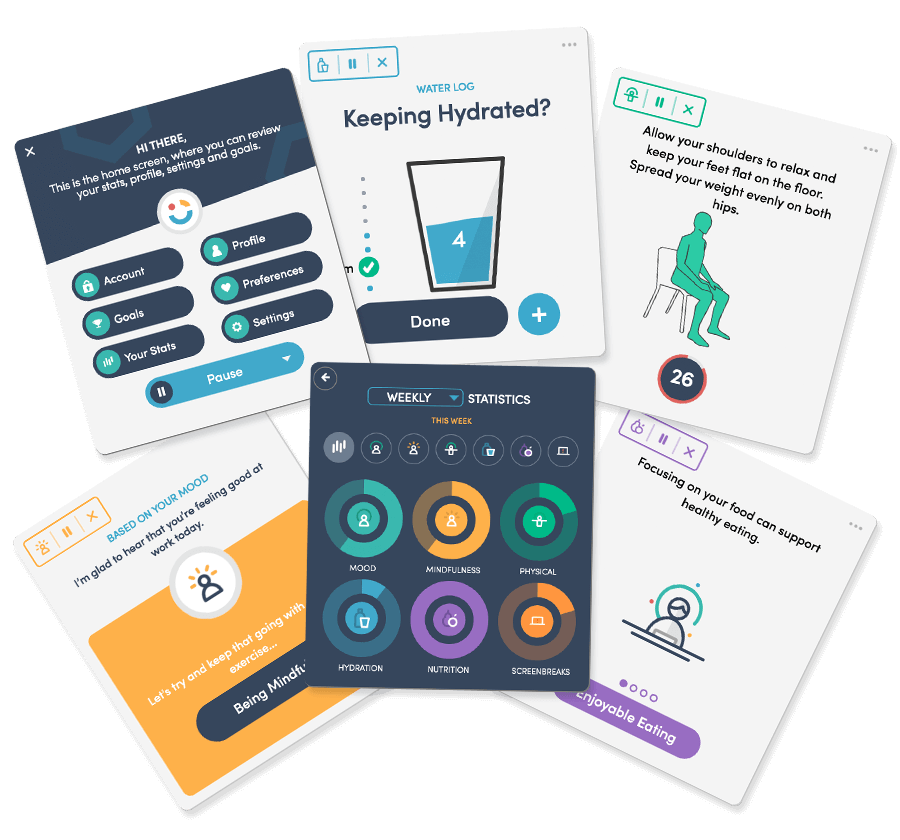 Your free trial includes access to:
- Physical and Mental Wellbeing Exercises
- Hydration and Nutrition Reminders
- Mood and Engagement Tracking
- Real-time Insights and Reporting
- Free Company Benchmarking Report

Our Wellbeing Software is Customised Around You

Working with large scale businesses, Universites and domain experts, Welbot 3.0 has been specifically designed to look after your employees health and wellbeing in the workplace.

Volume Discounts Apply.

Drive Tangible Business Results

* Improve Employee Health and Wellbeing
* Increase Staff Engagement
* Accelerate Productivity
* Reduce Absenteeism
* Boost Morale